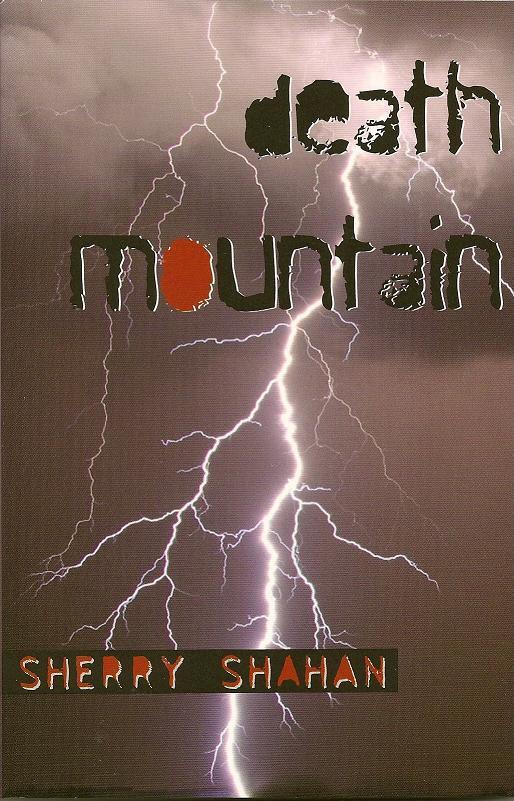 HOW I TURNED A DISASTER (TRUE STORY!) INTO AN ADVENTURE NOVEL
 
 
SCHOOL LIBRARY JOURNAL reviews DEATH MOUNTAIN, "The level of techinical detail rivals Gary Paulsen's HATCHET. . . . "
Everyone I talked to, including the guy bagging my groceries, had trudged up Mount Whitney in the Sierra Nevada. At 14,491 ft., it's the highest peak in the contiguous U. S. with well-marked routes, all of which have been tramped by various outdoor enthusiasts.

What made my attempt unique was the all-or-nothing, one-day, 22-mile round-trip attack. According to my scribbled calculations, our group would be in the oxygen-deprived altitude from 16-18 hours. A little voice in my head asked, "Are out of your mind?" Another one, the louder, stupider one, said, "Sounds like a great story. Go for it!" (True story)

Isn't that part of the fun of being a writer? Taking risks (aka going on adventures) then, if one survives, putting fingers to keyboards so less worldly souls can have a vicarious thrill while seated in their Barcalounger?

I've sold true stories as magazine articles about hiking a leech-infested rain forest in Australia, driving an RV over Top-of-the-World Highway with directionally-challenged gal pals, and riding in a dog sled for the first part of the 1,049-mile Iditarod Trail Sled Dog Race in Alaska. All adventures, believe me.

So what made the Whitney hike unusual? Well, what started out as a simple travel article ended up morphing into a 200-hundred page adventure novel, DEATH MOUNTAIN,published by Peachtree Publishers. Alas, I'm getting ahead of myself.

Halfway up a thigh-screaming switchback, we were passed by a cowboy on a horse, pulling a loaded pack mule. Slowly, it began to drizzle . . . . What relief. Then rain. I put my camera and notepad away. Next came hail. Not the pea-size variety. Ice the size of kiwi, beating on us like balpeen hammers That's when it hit -- a deadly electrical storm.

As lightning flashed, I ducked inside my rain slicker, thinking, This is gonna be one cool adventure story!

Then I watched the horse and mule as they stumbled and dropped to the ground. The cowboy began screaming, "Somebody help me!"

While rushing toward him, I saw one of my friends face-down in a flood of mud. Another woman had gotten to her first, digging muck from her mouth so she wouldn't choke.

Even in the downpour, I saw smoke rising from her body. I could smell her burning hair. Two other women wobbled nearby in a stupefied daze.

The cowboy kept screaming.

The storm raged on.

Fast Forward: Three women were airlifted off the mountain by helicopter, flown to a nearby hospital, examined, and released. The cowboy, trapped beneath his dead horse, only sustained a few bruises. Amazing, but true.
A good adventure story for a magazine? You bet. It could go in several directions, "How I Survived My Summer Vacation" (first-person story with colorful anecdotes). But I felt there was more here.

That's when I began asking myself, What if? What if there were a couple of teenagers on the mountain during the storm? What if they panicked and ran the wrong way? What if they became separated from their group? What if they were hopelessly lost? Without food?

Asking myself What if? is how I begin to shape a true-life event into a story.

But that's only the beginning. I needed a compelling storyline that transcended the obvious surviving-in-the-wilderness angle. Survival/Adventure can also be a metaphor for emotional issues, which challenge the protagonist on a deeper level than digging for edible roots or constructing shelter from soggy branches.

Since I write adventures for teens, my character might be worried about an older brother in the Iraq war. Or, dealing with flashbacks of a personal trauma. In DEATH MOUNTAIN, my main character is working out emotional issues that stem from having a parent with mental illness. By surviving a week in the wilderness, readers come to understand that she will be able to overcome the hurt and anger associated with parental abandonment.

And, that's how I spent the next eighteen months -- dissecting middle-grade and YA novels in the adventure/survival genre (Gary Paulsen's Hatchet, Will Hobb's Down River, etc.), researching survival tips (how to read a topo map, light a campfire with wet wood, treat drinking water to prevent intestinal distress, fashion a fish trap from twigs, etc.), developing believable characters, and crafting an engaging plot.

Recently, I researched surfing schools in Hawaii for an article. After a successful day on a longboard, I had a close encounter with some coral, giving me a wound and nasty infection that required surgery, stitches, and a stout antibiotics. Hmmmm, I began to wonder, What if?